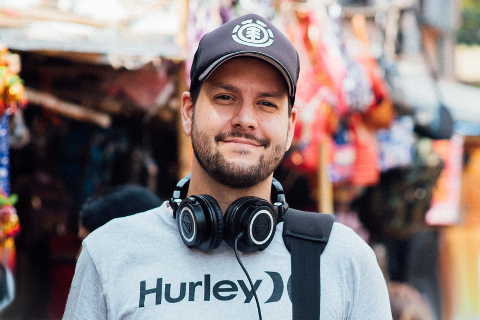 Hi, I'm Jo. Welcome to my site.
I am a freelance Audio Engineer, Sound Designer, and Location Recordist based in Sydney. Specialising in sound for picture, I endeavour to create immersive soundtracks that help support and drive films, subconsciously captivating and thrilling the audience. I offer full location sound recording and audio post-production services for corporate content, TVCs, narrative productions, and documentary filmmaking.
My experience spans platforms from television and cinema to mobile apps and online content, and I'm equally at home on location or in the post-production studio. With extensive experience in both arenas, I bring a wealth of knowledge to any production and know what is needed to get the best result.
My past clients include Coca-Cola Amatil, Blackmores, Coles, Fitness First, Foxtel, Masterfoods and Emirates, and I am a proud member of RMK Crew. I've worked on over 25 short films and narrative productions which have screened in over 100 unique festivals worldwide, a number of which have won multiple awards. I have also worked on projects in the theatre and music industries, including sound design for stage productions, and recording, mixing and producing EPs for various solo artists. You can view a full list of my current credits here.
Having recorded right across Nepal, India and Cambodia, I am no stranger to exotic locations and guerrilla style shooting. I've also recorded in various locations across Australia from dairy farms in rural NSW to rainforests in tropical North Queensland. I'm a highly motivated and hard-working team member, with a calm demeanour under any conditions.
While you're here, please take a moment to browse my site. Check out the projects on the homepage, view my showreel and equipment list, and if you feel I could be of use on your next project feel free to call or email me.